About KR Dental
Your Trusted Dental Professionals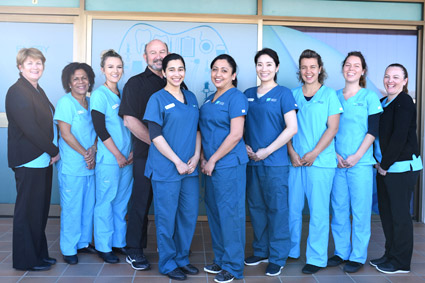 At KR Dental, we have been delivering trusted, proven advice and high-quality oral health care services to the residents of Redcliffe and surrounding areas for over 37 years. Our team of dental experts have several decades of experience between them, ensuring that you're always in the best hands when in our care.
We pride ourselves on offering a wide selection of treatments and procedures across all areas of dentistry, including cosmetic, restorative, orthodontic, and general dentistry. Thanks to specialised services such as sleep apnoea assessments, growth phase orthodontics, and Invisalign (just to name a few), we are also able to assist patients of all ages with their oral health concerns – whether they're one or one hundred!
Meet Dr Sandy Iyer, Our Principal Dentist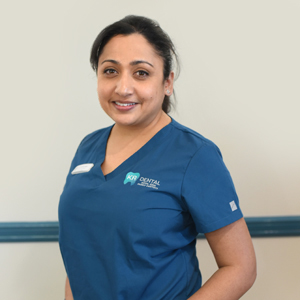 Sandy graduated with a Bachelor in Dentistry from Sydney University in 2008 and has been working in this field for over a decade. She has also attained numerous certifications across many fields of dentistry, including orthodontics, invisible braces (Invisalign), jaw and facial pain, children's dentistry, and dental sleep medicine (just to name a few).
Sandy believes the most rewarding aspect of her job is being able to help patients achieve optimal oral health and wellbeing. Due to her excellent reputation as a dentist, it comes as no surprise that she treats generations of families, many of which have followed her from her previous practice location.
MEET ALL OUR DENTISTS »
Our Philosophy and Mission
At KR Dental we don't judge patients. Instead, we invest our time and efforts into giving the patient what they request and require. Our goal is to spend time getting to know our patients whilst building a one-on-one relationship with them, so we can better understand and serve their needs.
We will explore all your dental concerns and encourage you to become actively involved in the decision-making processes when treatment planning options are being considered. Additionally, we will wholeheartedly support the decision you make, and we are always available for further advice whilst you are under our care. That's our promise to you.
Want to Learn More?
We'd love to welcome you to our practice and encourage you to schedule an appointment with our oral health care professionals by calling (07) 3883 2434 today!

About KR Dental | (07) 3883 2434