Dental Implants at KR Dental
Free 30 minute Implant consultation worth $250!
As Implant is not suitable for everyone, we are offering a free 30-minute assessment with our expert dentists. They will evaluate your tooth to determine whether Implant is right for you.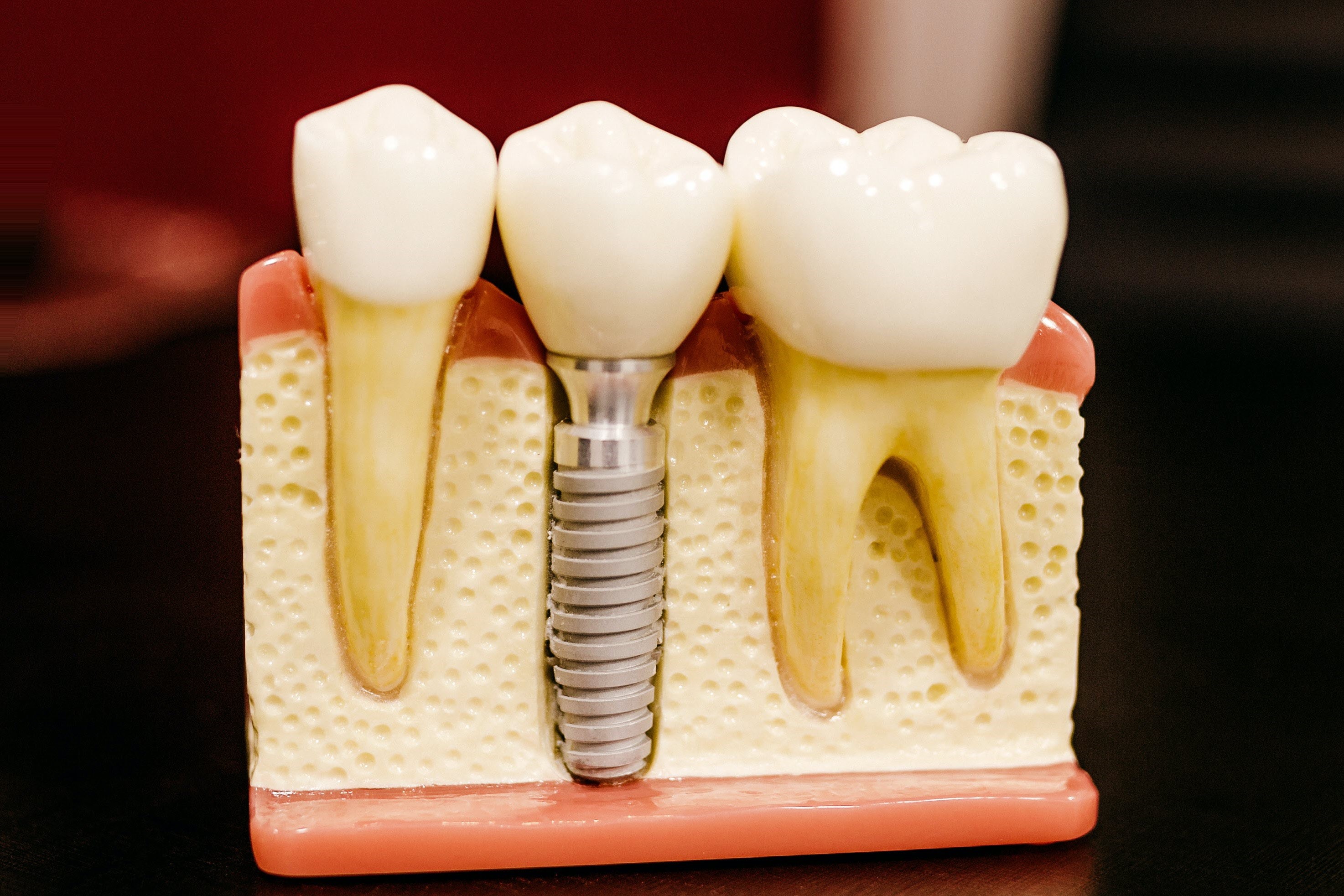 Know if you are the right candidate

Find out about Digitally Guided Implant Placement – Minimum pain and rapid healing

Discover how long the treatment will take

Find out what the cost will be

Find out about Zero-Deposit and No-Interest Payment Plan
Click the "Book Now" button and select "Complementary Cosmetic Consult" to book your appointment Now!
Restore Your Smile and Confidence
Thanks to the latest advancements in implant technologies, permanently replacing missing teeth has never been easier. Dental implants allow you to replace missing teeth in situations where a bridge or denture may not be possible. Their integrity and longlasting design makes implants the preferred solution for restoring your smile. At KR Dental, we work closely with Dr. Emad Hanna who specialises in dental implant treatment. As a result, you can be sure that your treatment is being provided by the most qualified team who are dedicated to your oral health and future function.
What is a Dental Implant?
Implants are a two-part system that consists of a biocompatible, artificial 'root' and a 'tooth' anchored on top of it. The implant itself serves as the root, which permanently integrates into the jawbone and supports the surrounding bone tissues. Otherwise, most people experience bone shrinkage after a tooth is lost. After the implant is completely integrated, we can anchor a crown or other fixed restoration on top of it. Implants can also work in pairs to support multi-tooth restorations. They're unique in that they are one of the only tooth replacements that do not rely on adjacent teeth for stability.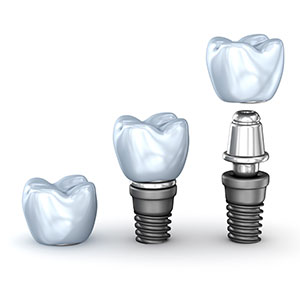 The Dental Implant Procedure
The dental implant process will begin with our dentist thoroughly assessing your mouth (including your jaw bone and the site of the missing tooth) to determine if you're a suitable candidate for the procedure. In some cases we may need to order a 3D CBCT scan to fully assess your oral anatomy. It will also need to be determined whether you require a crown, bridge, or other restorative appliance.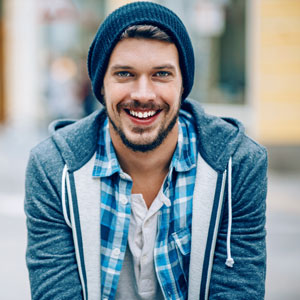 The implant surgery is then completed in two stages, beginning with the placement of the implant into your jaw. Typically we want to allow anywhere from 6-9 months for the implant to fully integrate with your bone before we anchor a crown on top.
Our practice utilises effective pain management and sedation options, ensuring your surgery is as comfortable and pain-free as possible. With the Precision Guided Technology a minimally-invasive procedure, the implant placement has a relatively minimal recovery time of about 24 hours following the installation of the implant into the bone. Any post-treatment irritation is typically minimal and can be managed with an over-the-counter pain reliever.
The second stage of surgery occurs once the implant has successfully fused with the surrounding bone and soft tissues. This involves uncovering the implant, ready to permanently fix your crown, bridge, or other restorative appliance. We'll work with you to determine the total number of implants necessary, as you may not need an individual implant for each tooth that's missing. As few as 4-6 implants may be all that's necessary to support a full-arch prosthesis.
Once your procedure is over, you'll be left with a natural looking and feeling tooth that is extremely functional, strong, and long-lasting.
Check this video about Precision Guided Technology
DIO Implant

Book Now For a Free Consultation

Do you have a missing tooth (or teeth) that need replacing? Don't put up with a lack of confidence or functionality any longer. Call the KR Dental team today to schedule your implant consultation! We offer a free consultation to advise your suitability for the procedure.
BOOK NOW »

Dental Implants Kippa-Ring, Redcliffe Peninsula, Redcliffe, Newport, Clontarf QLD | (07) 3883 2434