Dentures at KR Dental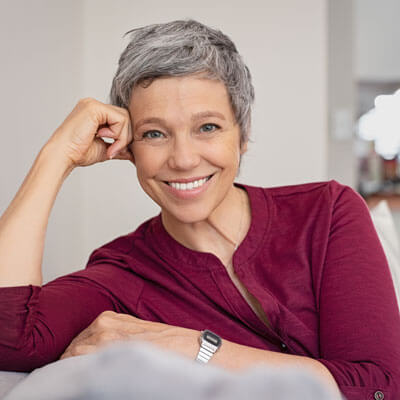 Do you have missing teeth that make eating your favourite foods and speaking difficult? If yes, dentures represent an effective and affordable solution. At KR Dental in Kippa-Ring, we feature an array of denture appliances to replace several teeth at a time. Our smile restoration options are designed to fit your lifestyle and budget, rebuilding your bite at any age. When you have a durable and attractive denture to replace your missing teeth, you'll be able to get back to your favorite activities in no time.
Comfortable and Customised
Our experienced dentists will help ensure that your dentures are durable and comfortable. We use a local dental lab, allowing us to provide customised dentures that are colour-matched to blend in seamlessly with your other teeth. These natural-looking dentures are often mistaken for actual teeth. Depending on how many teeth need to be restored, we can also incorporate porcelain crowns, bridges or implants for optimal results. Whatever your smile has gone through, we'll help you develop a plan that restores it back to a typical function again.
Types of Dentures
The type of denture that you choose will depend on how many teeth need to be restored and whether or not the prosthesis is supported by implants. The two most common denture designs are full dentures (or 'plates') which replace all of the teeth at one time, and partial dentures ('partials') which fit into place between remaining natural teeth. Partials tend to be a bit more streamlined, since they utilise your adjacent teeth for support.
What Does the Process Involve?
During your first appointment, an impression of your teeth will be taken. If you require full dentures, your dentist will perform the necessary extractions and provide you with a temporary denture which will help facilitate healing.
Approximately 4-6 visits are required to plan, fit and adjust your denture. After the initial design is delievered, you'll want to give yourself up to a week to practice eating and speaking at home before tackling any social events or larger meals. With time, you'll be back to enjoying your favorite foods again.
You'll be informed about how long you'll need to heal before being fitted with your final denture. If you need partial dentures, we will attach the denture to your existing teeth with durable clasps that ensure your comfort.
Implant Supported Overdentures
Dentures rest directly on top of your gum tissue, requiring suction to help keep them in place. But if you have extensive bone loss or are wearing a lower denture, you might notice the prosthesis shifting more than you would like it to.To stabilise your dentures, we offer dental implants, which also provide comfort. As few as two or four implants are needed. If you've become frustrated with a loose-fitting denture that shifts when speaking or eating, dental implants are ideal as they provide considerable support. Although your denture is still removable, it 'clicks' into place over the implants underneath.
How Many Implants Will I Need?
You don't need to have a dental implant placed for each tooth that's missing. Instead, we can use sets of implants to reinforce fixed bridges. Thanks to this approach you can avoid the need for costly treatments or removable dentures. If you prefer a permanent alternative to overdentures, you can opt for dental implants and fixed restorations, when appropriate.
Want to Learn More?
Our dentures solutions can help you speak and chew with ease, giving you more self-confidence. Schedule an appointment at our friendly practice today.

Dentures Kippa-Ring, Redcliffe Peninsula, Redcliffe, Newport, Clontarf QLD | (07) 3883 2434