General Dentistry at KR Dental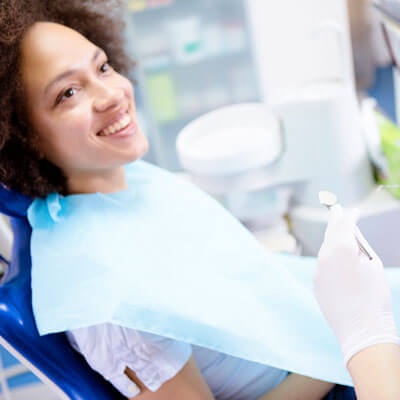 At KR Dental, it's no secret that we care about your oral health. When you choose us for your care, we want to make sure you always receive the best. We're proud to offer a number of general dental services for patients of all walks of life.
It's our hope for you that you leave us with a better understanding of oral hygiene, proper education and preventative measures that you can take to build lifelong habits around proper oral health.
Better yet, selecting our practice for your general dental needs means choosing dentists that are knowledgeable in a variety of treatments and procedures, and who strive to stay up to date with the most modern techniques and advancements. We're happy to offer patients care with some of today's most exquisite technology.
Here are some of the services we're happy to offer.
FAQ
Do you accept health funds or offer payment plans?
Yes, we're happy to have options for both. We currently work with the National Dental Plan, HCF, NIB, Smile.com.au, HICAPS, Medicare, Department of Veteran affairs and accept emergency Queensland Health Vouchers referred by the Hospital. If you have additional questions or would like to learn more, we're happy to speak with you over the phone or in the practice.
Yes! We happily welcome even the youngest members of your family into our practice. Contact us today to book a visit for the whole family.
Can I have multiple treatments done in one visit?
This depends on what exactly you're having done. In some instances, it's entirely possible. Some treatments will however require multiple visits.
I'm nervous about visiting the dentist. What should I do?
We'll always do all that we can to help you feel calm and at ease during a treatment with us. We'll fully explain the procedure and give you all the time you need to ask questions or get comfortable.
Schedule Your Appointment Today!
We can't wait to learn more about your oral health goals and help you understand exactly how we can achieve them. If you'd like to learn more about what we can do for your smile, contact us today to book an appointment.
We look forward to meeting you.

General Dentistry Kippa-Ring, Redcliffe Peninsula, Redcliffe, Newport, Clontarf QLD | (07) 3883 2434