Meet Dr Erin Partridge, Associate Dentist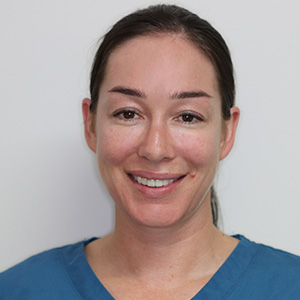 Dr Erin's interest in dentistry began when she was young. While growing up on a farm, she had an accident involving a horse that cause severe damage to her front adult teeth. She credits her dentist at the time for restoring her smile and boosting her self-confidence, which made a huge difference in her life.
This experience helped her realise she'd love to do the exact same thing for patients of her own one day.
Dr Erin attended James Cook University (QLD) where she obtained her Bachelor of Dental Surgery. One of her favourite parts about the dental field is that it's both scientific and visually artistic. As she puts it, "It's all in the details!"
OUR SERVICES »

Outside of the Practice
In addition to her dental passion, Dr Erin loves the film industry-she even holds a degree in film and previously worked in the business. She loves starting the day with a quick swim in the ocean, reading and hiking-one day she hopes to tackle Mount Everest. Get to know more about Dr Erin when you book your next visit with us!
BOOK YOUR NEXT APPOINTMENT WITH DR. PARTRIDGE »

Dr Erin Partridge | (07) 3883 2434