Meet the Team at KR Dental
Get to Know Us
Our kind and caring team members are passionate about helping patients achieve optimal oral health and enjoy bright and beautiful smiles! We'd like you to get to know them better.


Janet, Practice Manager
With more than 35 years in the dental field, Janet is passionate about seeing dentistry change a person's smile and self-confidence. She also loves working at our family-owned practice and helping patients feel like a member of our practice family.
Janet has attended many workshops and taken an array of courses ranging from dental assisting to practice management.
When she's away from the office, Janet enjoys dining out and catching up with friends and family. She also loves to garden and watch her son and grandson play soccer.


Margaret, Senior Dental Assistant
In her role as a senior dental assistant, Margaret likes to build trust with patients that encourages them to continue making regular dental visits. "I also like being a part of giving someone back their smile and seeing them smile with perfect teeth."
Margaret earned a Diploma in School Dental Therapy while living in Papua New Guinea. In her 35 years in the dental field, which included working as a school dental therapist, Margaret has seen many changes, particularly the increasing use of technology.
Outside the office, she enjoys cooking and baking with her grandson.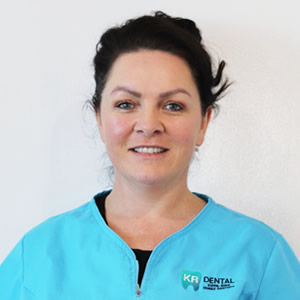 Sarita, Dental Assistant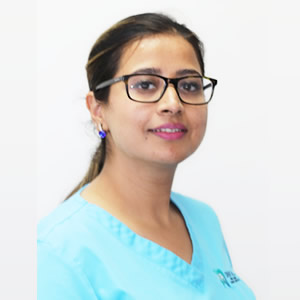 Rupi, Dental Assistant
Want to Learn More?
Contact KR Dental today to schedule a convenient appointment!
BOOK NOW »

Meet the Team at KR Dental | (07) 3883 2434