Children's Dentistry at KR Dental
Caring for Little Smiles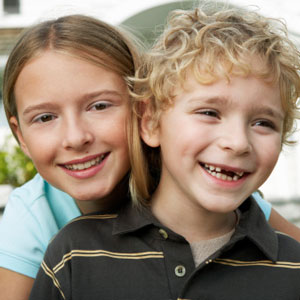 There are many reasons why our littlest patients love visiting us at KR Dental. Not only are our staff extremely gentle, friendly, and caring in the way they treat patients, but they also have a knack for making dental care fun and stress-free for children.
When it comes to treating our youngest patients, we place utmost importance on prevention to ensure healthy teeth and gums from the very beginning. We do this through a number of high-quality services and procedures, including thorough oral assessments, growth phase orthodontics, applying fissure sealants to prevent tooth decay, and dental education (just to name a few). The earlier we're able to establish a relationship with your child, the better chances they have of improved oral health (and reduced dental anxiety) for years to come.
When Should a Child Have Their First Check-up?
This is one of the most common questions a parent will ask, but thankfully, the answer is quite simple! Our patients are as young as one year old, as it's important to acquaint your infant with the dentist as their mouth and soft tissue begin to grow and change. This also allows our team to treat any minor issues as they arise, preventing them from turning into more complex issues down the track.
Additionally, it's vital that your child becomes familiar both in the dental practice environment and with our dentists, as this helps to prevent dental anxiety as they grow older. We believe that visiting the dentist should be a positive experience for all, which is why we give littlies a ride in our dental chair to get them giggling. Or perhaps they're more comfortable sitting in mum's lap for the first few visits.
Even from the very beginning, we recommend that you bring your infant with you to either your appointment or those of other family members, as this also allows your child to familiarise themselves with the dentist without being the focus of attention (to prevent further overwhelm).
These earliest visits are also beneficial to parents, as we educate and equip caregivers with the resources they need to help their child enjoy a healthy smile.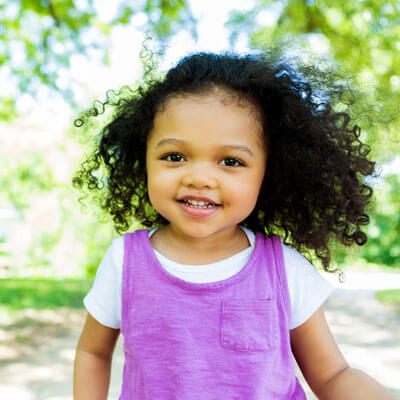 By age 2-3, we'll begin screening for other orofacial concerns such as growth patterns, enlarged tonsils, thumb sucking and airway blockages. Depending on your child's comfort level, we'll try to give their teeth a light brush and see further into their mouth to check on their oral development. We'll also screen for tongue restructions, which might impede speech patterns or proper tooth alignment.
At age 5, we'll plan to take your child's first X-rays. By this point in development, we'll have a chance to peer into permanent (adult) molar formation and screen for decay in hard-to-clean areas. Many of your child's primary baby teeth will still be in place until they're 12-13 years old, so it's crucial to ensure their health for as long as possible.
Growth Phase Orthodontics
The development of your child's facial anatomy can impact their future bite and profile. By intercepting bone growth patterns to adjust their trajectory, we can minimize irregularities such as underbites, speech impediments and other developmental concerns. That way when and if they need braces in the future, the treatment will be to fine tune tooth positioning rather than trying to address a skeletal issue that's no longer capable of being corrected.
Schedule Your Child's Appointment Today!
Is your child ready for a check-up? Or perhaps they're experiencing dental pain or discomfort? Whatever the reason, we're here to help. Please call our friendly team on (07) 3883 2434 today!
BOOK NOW »

Children's Dentist Kippa-Ring, Redcliffe Peninsula, Redcliffe, Newport, Clontarf QLD | (07) 3883 2434